About Virginia Lazenby
Georgetown, Texas Certified Senior Housing Professional
Virginia began her real estate career in 2003 after a 25 year career in education, ranging from first grade to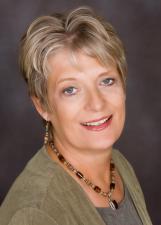 university teaching, and completing a doctorate degree in Curriculum & Instruction with a focus on Literacy Development. Having recently married and returning to Texas after nine years in Minnesota, Virginia decided the time was right for a career change. Her priorities for her new career included working with people, being out in the community, problem-solving and researching. Real estate emerged as a career offering these opportunities and challenges.
Virginia's natural leadership abilities, compelling determination, strong people skills, and sensitivity to others, have served her well in establishing herself in the Georgetown and Williamson County real estate community. She has demonstrated that she is strong, knowledgeable, and experienced. Virginia seeks out opportunities to further her knowledge in order to more effectively serve her clients and to stay informed of current developments in the area and the real estate industry. She has earned five nationally recognized designations:  Graduate Realtor Institute (GRI), Accredited Buyer Representative (ABR®), Internet Technology (ePro®),  Senior Real Estate Specialist (SRES®), and Certified Senior Housing Professional (CSHP).
Quality of Service
But most important to Virginia is the quality of service she offers her clients. Virginia knows well that buying or selling a home can seem overwhelming. Her goal is to bring order to the process by providing resources, support, and structure. The repeat business and large number of referrals from past clients, attest to Virginia's success in serving her clients and to her  achievement of ERA's "Beyond Excellence," recognition for production within the top six per cent of ERA agents nationally in 2009 and 2010. In 2012 and 2013, she earned ERA "Circle of Achievement" recognition for closing over 45 units in each year. In addition, Virginia has received "Five Star Realtor" status for multiple years, awarded by Five Star Professional to a select group of real estate agents who satisfy five eligibility and evaluation criteria that measure quality client service. Virginia's success as a realtor and business person and active involvement in the community is evidenced by her election to the Board of the Georgetown Chamber of Commerce in 2011. She serves on the Executive Board as Vice-Chair Education. In January 2009, Virginia received the 2008 Chamber of Commerce Education Cornerstone Award for her leadership of the Chamber of Commerce Education Committee and its work to impact education.
Certified Senior Housing Professional (CSHP)
To further enhance the quality of her service to senior adults, Virginia completed the rigorous educational curriculum and competency based exam and application process to earn the prestigious Certified Senior Housing Professional (CSHP) designation from the Seniors Real Estate Institute in 2014. Virginia is passionate about helping senior adult home owners transition to their new day. Whether the senior is moving to a 55+ active adult community with home ownership or selling a home to move to independent or assisted living, Virginia is committed to reducing stress by offering coordinated, comprehensive services.
Family
Turning to the personal side of her life, Virginia is married to Don Harper, a retired Pillsbury plant manager. They live in Sun City. Don's support of Virginia's business venture has been significant in Virginia being able to accomplish what she has. Virginia and Don are both active members of San Gabriel Presbyterian Church.
Virginia has two children. Her daughter, Laura Weldon, is married and lives in Austin where she is a Associate Director of Custom Programs for International Studies Abroad. Her son, John Pierce, is married and lives in Dallas where he is Director of Physician Compensation and Operational Analysis for Health Texas Provider Network, a subsidiary of Baylor Scott & White Health.
Love of Travelling
Virginia loves to travel and fortunately Don is generally a willing traveling companion. Virginia's passion for seeing the world started when as a college student, she spent a semester on the World Campus Afloat (WCA), traveling around the world visiting 14 ports mainly in Asia and Africa. Since that eye-opening, four-month experience, Virginia has been fortunate to travel to several other countries as well as revisit many of the ports she visited while on the WCA. When traveling, Virginia enjoys being away from the cities and enjoying the natural beauty of the mountains, beaches, and country-sides. Some of her favorite travel experiences include:  a three week stay in New Zealand when the children were young teenagers, "camping" at a tented safari camp on the Serengeti Plain in Tanzania, three weeks of traveling in China with her daughter who was studying in Beijing, experiencing the magic of the Greek island of Santorini, and ... the list could go on and on.
Virginia also appreciates the scenic beauty of the United States. From walking on her favorite beaches in Oregon, to hiking in Glacier National Park, to wilderness camping in the Boundary Waters Canoe Area of northern Minnesota, to spending time at special "get-aways" in the Texas Hill Country, Virginia enjoys the special serenity that being in nature brings.
Investing in Georgetown Texas Real Estate
Does Georgetown Texas sound like the kind of place that would complement your needs and interests well?
If so, then contact me, Virginia Lazenby, your Georgetown Texas real estate expert.
I'll give you an even more detailed idea of what it's like to live in Georgetown Texas as well as answer any questions you might have.
While you're at it, feel free to browse some of our Living in Georgetown features, which include: